Quick! Tell me what a seriema is!
You can't, can you? You don't know what a seriema is, do you?
Of course you don't. So few people know what they are. They're barely represented even in animal books.
Let me tell you what a seriema is.
Seriemas are ground-dwelling predatory birds in the order Cariamiforms. They have a similar ecological niche as the secretary birds of Africa and the roadrunners of North America, in that they hunt snakes and other small animals by kicking them with their feet, throwing them on a rock to break their neck, and all that jazz.
At least secretary birds and roadrunners get SOME media representation, at least enough that a fair amount of people know what they are. (Though more people are familiar with the roadrunner's Looney Tunes counterpart than the actual roadrunner.) Seriemas? You can probably count on one hand how many people know what they are.
Well, there are two things you need to know about seriemas.
First, there's their feet.
That's right. They have enormous sickle claws like those of the famous dromaeosaurs ("raptor" dinosaurs, for those who aren't paleontology experts).
The other thing? That Cariamiforms order I mentioned above? You know what else it contains?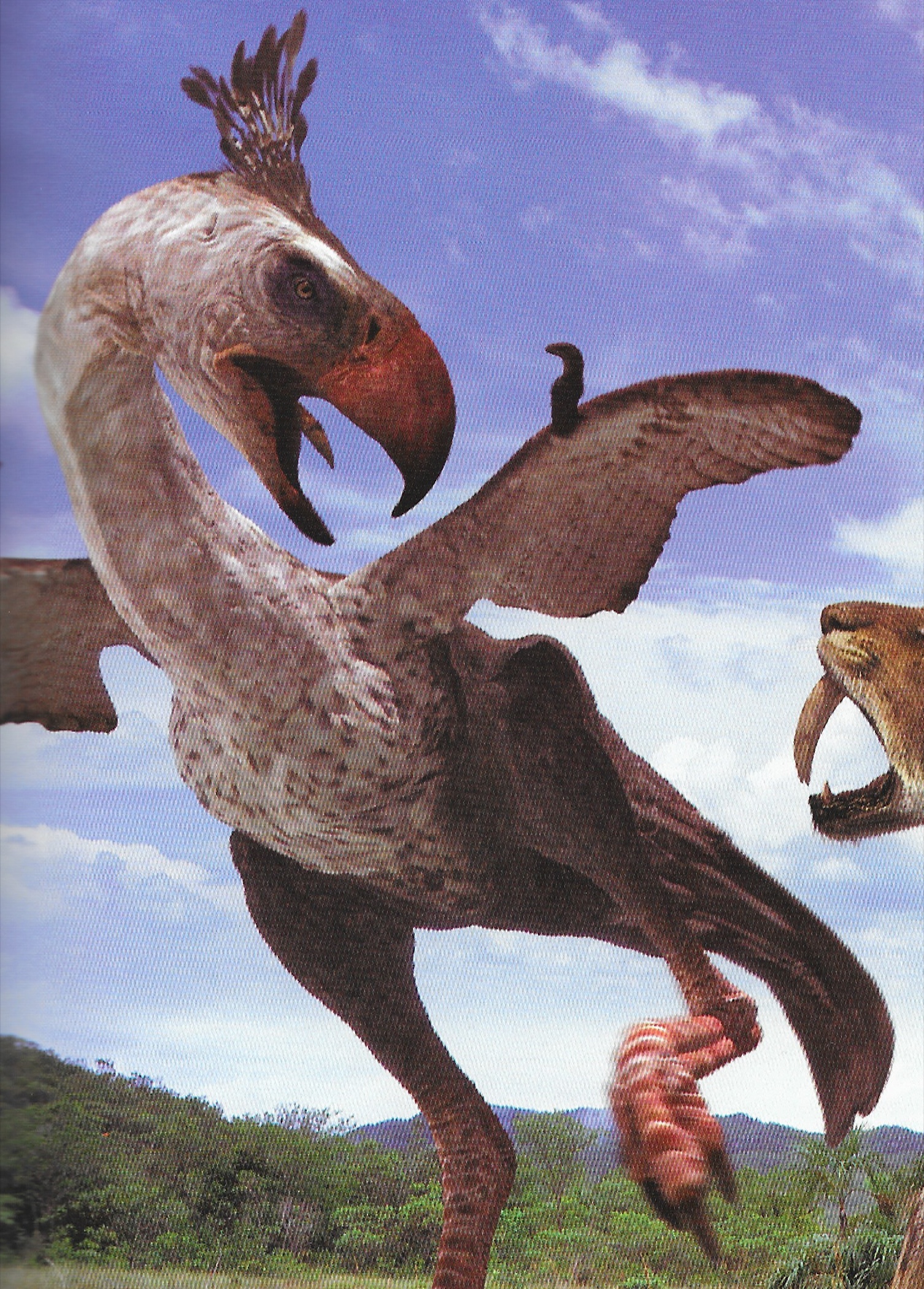 That's right. The terror birds.
Those big scary feathered fiends that terrorized South America in prehistoric times. (Not to be confused with Gastornis, that supposed "horse-eating bird" that turned out to be a herbivore and is more related to fowl.) You may have seen them multiple times in paleo-documentaries and maybe a time or two in fiction.
Well, guess what?
Seriemas are related to those things.
That adorable little bird at the top of this journal entry is the closest living relative of that enormous and terrifying carnivorous bird right above.
It baffles me how people gush over how awesome and terrifying terror birds are, but whenever they see one of their extant relatives, they just go "meh".
I mean, roadrunners and secretary birds are cool too, but do THEY have big scary extinct relatives? Nope.
That is why I think seriemas deserve ten times more attention than what they usually get.